Specials From Our Greenhouses
 It's been a crazy season so far. The gardens woke up late but seem to be playing catch up. Spring, and Winter just did not want to loosen its grip. But, it's finally over and time to get out and garden! The weather has been stunning this summer!
Specialty Annuals have revolutionized the potential of our container gardens. No more need to deadhead the flowers beyond just a cleaning. Most are sterile and do not go to seed, don't know that they are blooming and just continue to perform throughout the summer. They are extremely vigorous, getting bigger and bigger.
.

50% Off
4.5″ Pots
.
.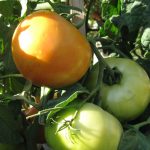 And for those who have not gotten their vegetable gardens fully planted, edibles are
50% Off
.
.
Flowering Tropicals
Mandevilla, Bougainvillea, Gardenia, Purple Fountain Grass, Mexican Heather, and Hibiscus
50% Off
.
.
The Summer season is a time to get out and enjoy the outdoors. But it is also a good time to recognize holes and gaps in the landscape. And maybe old and tired areas in the garden. Perennials are low maintenance plants that provide years of enjoyment. Once established, there's nothing left to do but sit back and watch them grow and flourish.
30% Off
.
Bird Department Specials
.
Time to stock up on Black Oil Sunflower Seeds!  Black Oilers are the steak dinner to our Minnesota birds, supplying vitally needed fats and proteins for our active summer visitors.
$19.19
50 lb Bag
.
.
Check out our coupons in the Dollars and Sense or at MN Coupons